We are celebrating Kevork Malikyan's 50th anniversary of acting with a range of events on October 14th and 15th.
You are cordially invited to this special event which consists of film screenings, panels, workshops and
presentation of the biographical interview book Aktör Dediğin Nedir Ki [Who is an Actor After All]
published by Aras Publishing House.

OCTOBER 14TH, SATURDAY

FILM SCREENING
Indiana Jones and the Last Crusade (2 h. 8 min.), with Turkish subtitles
11:00 AM
Click for registration.
WORKSHOP
Masterclass with Kevork Malikyan
The masterclass for acting students and actors is limited 20 participants.
11:00 AM - 13:00 PM
Application form
KEVORK MALIKYAN SIGNS HIS BOOK
Kevork Malikyan will sign the biographical interview book Aktör Dediğin Nedir Ki [Who is an actor After All] prepared by Tuğba Esen, published by Aras Publishing House.
13:00 - 14:30 PM
SCREENING
Screening of the TV series Mind Your Language (52 min.)
13:30 PM
Click for registration.
PANEL
Making Films on Diffucult Topics
Speakers: Kevork Malikyan, Yeşim Ustaoğlu, Ayça Damgacı
Moderator: Tül Akbal
15:00 - 17:30 PM
What are the challenges of making films on difficult topics? What kind of strategies are developed in order to tackle the challenges? What is the current situation of artistic freedom of expression in the cinema of Turkey? The panel will have a special focus on the significance of carrying difficult topics to cinema and the transformative power of cinema.
*There will be simultaneous translation from Turkish to English during the panel.
FILM SCREENING
The Cut (2 H. 18 MİN.), with Turkish subtitles
18:00 PM
Click for registration.

OCTOBER 15TH, SUNDAY

WORKSHOP
Creative Drama Workshop for Children
The creative drama workshop for children between the ages of 7 and 15 will be carried out by Alican Balakın and Kevork Malikyan, following the introductory interview with Kevork Malikyan by sociologist Hratch Tchilingirian. The language of the workshop will be in Armenian and Turkish.
11:30 AM - 13:30 PM
Click for registration.

---
AKTÖR DEDİĞİN NEDİR Kİ [WHO IS AN ACTOR AFTER ALL]
A Book about Kevork Malikyan
Tuğba Esen
Biographical Interview, 240 pages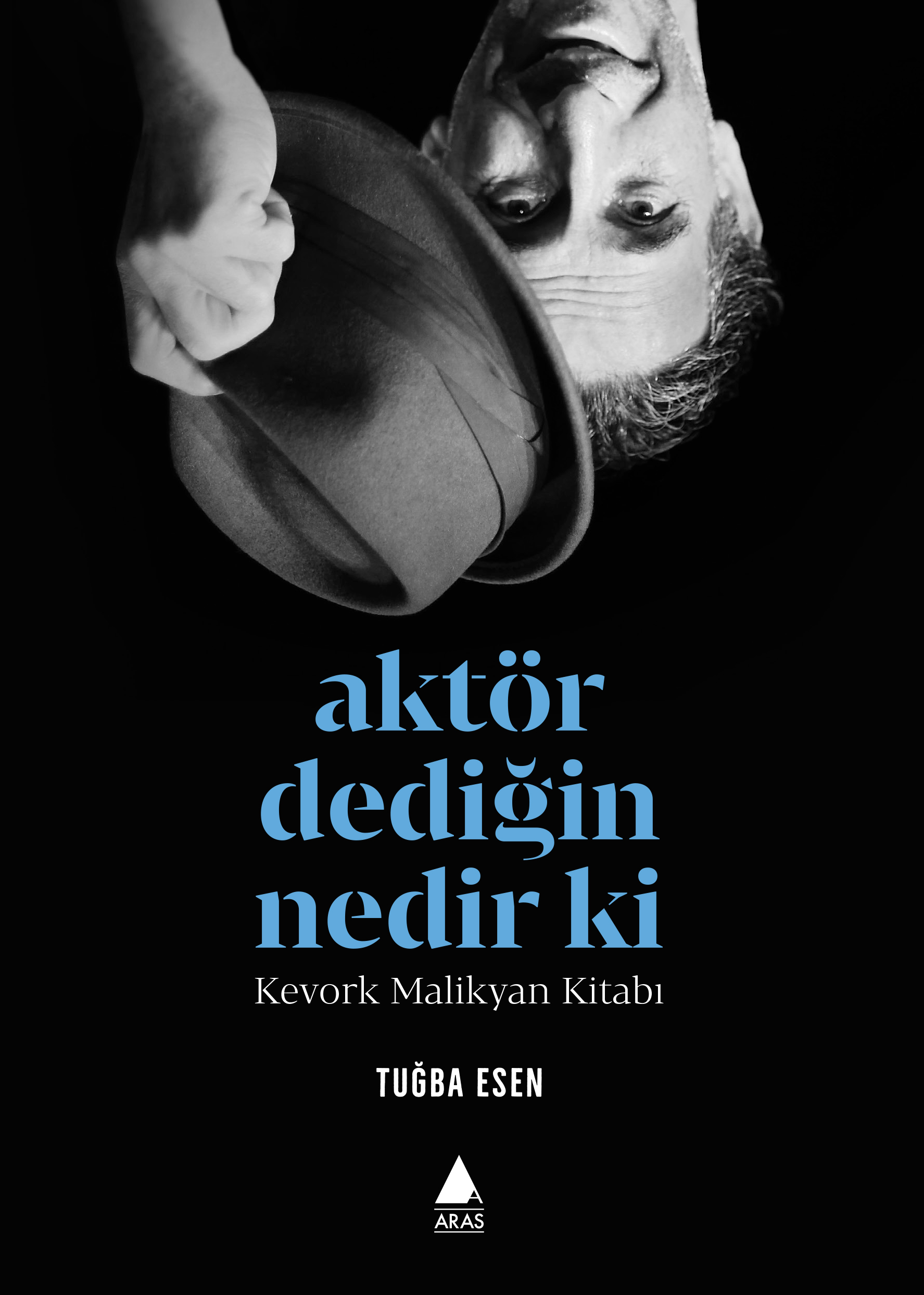 An actor who moved from Diyarbakır to Istanbul and then to London, from religious school to acting school and then to stages and sets. Kevork Malikyan has put his profession at the heart of everything, this is how he lived his life. Aktör Dediğin nedir Ki, is a story of taking up the challenge of what life has to offer with generosity and courage, a story of finding one's own path, making one's life become part of a stage and a play.
This book narrates, in Malikyan's unique style, the time elapsed between the moment he took stage at the school where he was brought from the dusty streets of Giaour neighbourhood to be trained as a priest and the moment he appeared on the most prestigious stages and sets of the world. This book is also a special invitation to the reader by a person who went to London without knowing a single word in English, who got trained at Rose Bruford College, and who witnessed the opening and closing of new seasons at Royal Shakespeare Company.
Through an interview guided by photographs and diaries, Tuğba Esen tells the story of an actor, who has not indulged himself in career plans, yet never refrained from lending himself to the flow of life and from devoting himself to the plays, an actor who has always carried his Armenian identity in his pocket yet been 'reminded' of it.