Izmir Surp Istepannos Armenian Church, second province with 554 places, second highest in the Cultural Heritage Map of Turkey, was built in 1853 and burned down in 1922 by the famous İzmir fire that burned down the entire Armenian neighborhood.
Most of the Izmir places are of Greek cultural heritage with the number of 452. 71 structures belong to Armenian and 51 to Jewish cultural heritage. In general, the map has 70 Surp Istapannos churches. This means that Surp Istapannos is one of the most common Armenian worship house titles, like Surp Asdvadzadzin, Surp Kevork and Surp Krikor Lusavoriç.
You can reach to Surp Istepannos Armenian Church in the Turkey Cultural Heritage Map here: turkiyekulturvarliklari.hrantdink.org/en/place/35_094
Famous for being a Greek and Levantine city, Armenians started settling in Izmir by early 16th century. They moved to Haynots (Place of the Armenians) Quarter and lived there until the fire in 1922.1 City maps of 19th and 20th century show both Haynots Quarter and Surp Istepannos Armenian Church.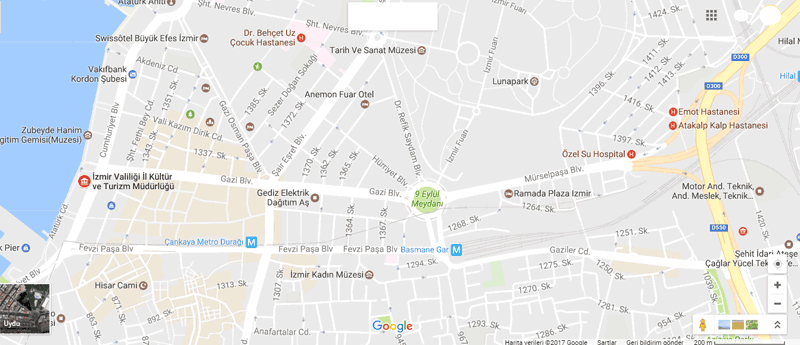 The oldest record of the church is about its demolition with the earthquake in 1688 and its reconstruction in 1689. The location of Surp Istepannos Armenian Church was in the former Reşadiye Street, that today corresponds to Gazi Boulevard. In 1936, some parts of Haynots Neighborhood were incorporated to the International Izmir Exhibition area. Surp Istepannos is known to be completely disappeared today. In fact, the church was destroyed in an other fire in 1845, was rebuilt in 7 years by the city's Armenian community. After changing a few architects, the construction was completed by Melkon Yeramyan Bey who came from Istanbul, and it was opened for worship on April 18, 1853.
Zmyurnya and Armenians, published in Vienna in 1899,2 is an important reference about the history of this period. The book mentions churches, schools and associations, explains the social life of Izmir. Both of the relations between Armenian Apostolic-Catholic-Protestant communities and relations between Latin-Greek-Armenian Christian communities as well as their relationship between Christians and Muslims are discussed in detail.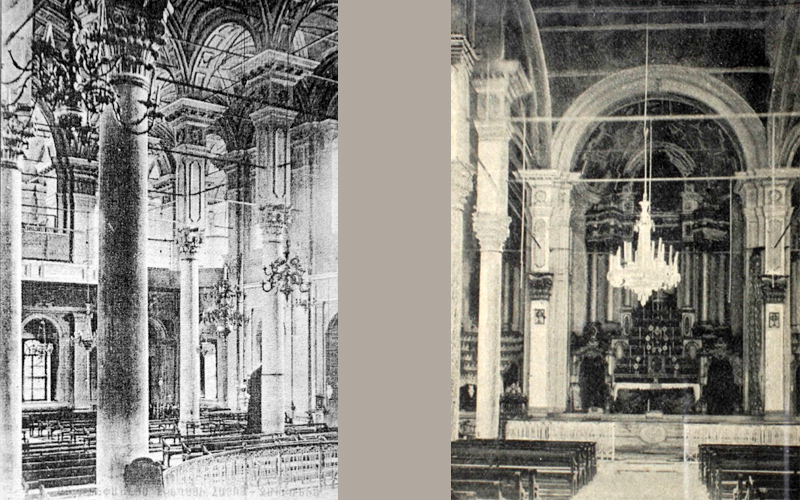 While talking on Surp Istepannos Church, we should also mention two schools connected to the church. Mesrobyan Boys School was next to the church and Surp Hripsimyants Girls School, as few blocks away from the church. Mesrobyan School shared the same destiny with the church during destruction and reconstruction periods. Hripsimyants School was built in 1830s, a sort of a progressive step for the time. Hripsimyants school being built by Hripsime Gostantyan, a pioneer of women movement, gives a lot of clues about Izmir of the early 19th Century.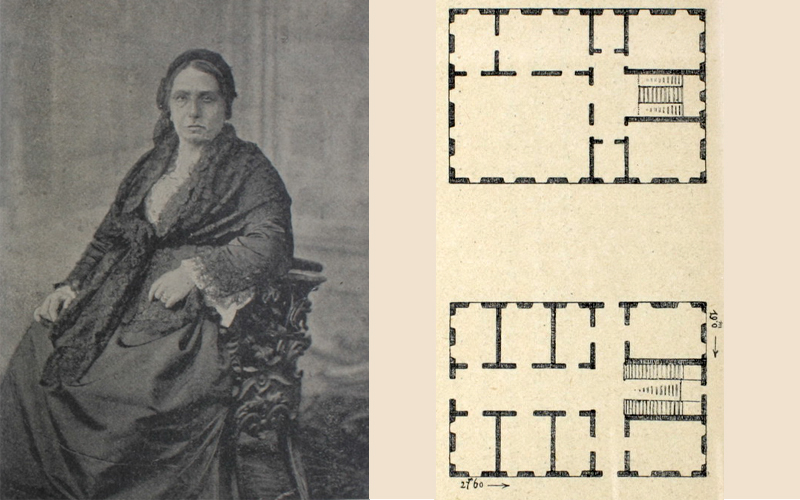 Surp Istepannos was burned and destroyed several times over the centuries, but was always rebuilt bigger and more sublime. It was burned down in 1922 for the last time by the famous Izmir fire that took the entire Armenian neighborhood by flames. On the 1853 reconstruction plate, used to read in Turkish with Armenian alphabet:
The remnant of the world do not last forever
Don't you bend, you may fall one day
However long you last, empty is the pleasure
When the ending comes you will be baffled that day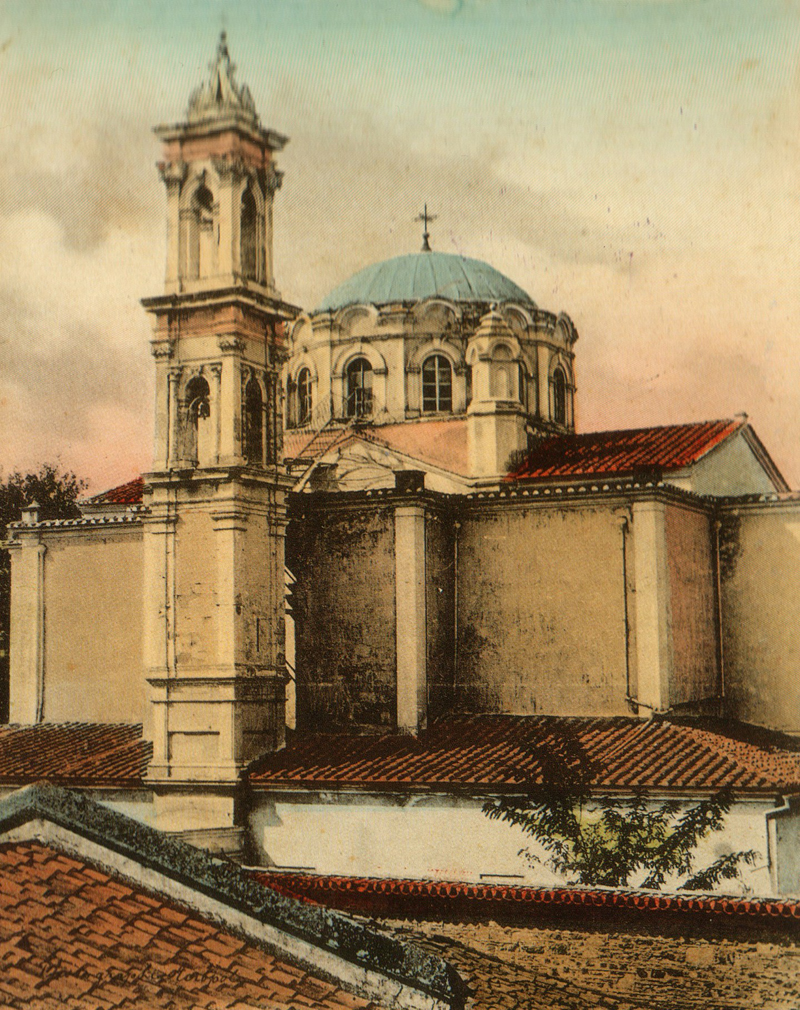 ---
1. Mildanoğlu, Zakarya, Gâvur İzmir'in Ermenileri [Armenians of Infidel Izmir], Agos, 17.11.2012. www.agos.com.tr/tr/yazi/3319/gvur-izmirin-ermenileri
2. Kosyan, Hagop V., Զմիւռնիա եւ Հայք (Zmyurnya and Armenians), Vienna: Mkhitarist Press, 1899.
3. Houshamadyan, Province of Izmir/Smyrna: Photo gallery www.houshamadyan.org/tur/mapottomanempire/vilayet-of-aydinizmir